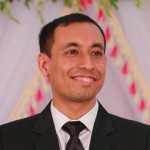 Hi there, I'm Noor Alam, the guy behind wphowto. I'm a passionate web developer/designer, skilled in HTML, CSS, JavaScript, PHP, and WordPress. I have a bachelor's degree in computer science (majored in software engineering) from the University of Wollongong, Australia.
I have over 10 years of experience in WordPress building websites, plugins, and themes. My first WordPress project was a handy little plugin that would allow users to shorten a specific URL. Unfortunately, It was discontinued because WordPress stopped allowing plugins that fall under the "link cloaking" category. Since then I have worked on countless projects helping people build websites and establish their online businesses.
Currently, I have 25+ free plugins in the WordPress repository (some with over 40,000 active installs) and a few child themes. I'm trying to build a better community by offering more and more plugins for free and providing quality support for it.
I'm happily married and an avid food lover who's always keen to try out new dishes. I'm also into movies, music, thriller books, sports, gaming, vlogging and various outdoor activities such as hiking, badminton, soccer, cricket. Lately, I have found a new interest in resistance training.
Occasionally I get a little obsessed with World of Warcraft (especially arena) and playing different classes (If you are a Wow fan you should understand that). All in all, life's good. And I'm really thankful for it.