Google XML Sitemaps is a WordPress plugin which allows you to generate a sitemap for your website. The plugin automatically updates the sitemap whenever you publish a new post/page. It helps search engine crawlers discover new content as well as index your site more efficiently.
Setting Up XML Sitemap
Once you have activated the plugin a settings menu will appear on your dashboard.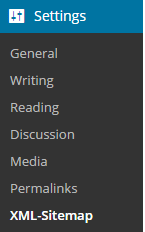 The settings page is divided into various sub-sections.
Sitemap URL

This is where you can view the xml file that was automatically generated for your website. You can also submit it as sitemap by logging into your Google Webmaster Tools account.
Update Notification
In this section you can specify how you would like to notify search engines about updates of your blog.

By default the Notify to Google and Bing options are selected.
Post Priority
You can choose how the priority of a post will be calculated.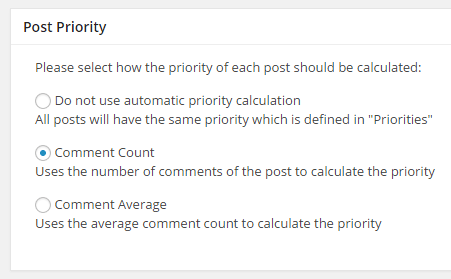 By default it's determined based on the number of comments on a particular post.
Sitemap Content
Homepage, posts and static pages are included in the sitemap by default. But you can choose to have additional content in it. For example: categories, archives, author pages, tag pages.
There is an additional checkbox, which once checked, will include the last modification time of all the content. This is a great way to indicate that you keep your older content up to date.
Excluded Items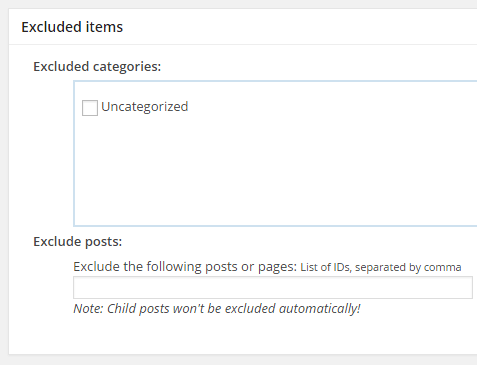 You can Specify some categories and post IDs which you would like to exclude from the sitemap.
Change Frequencies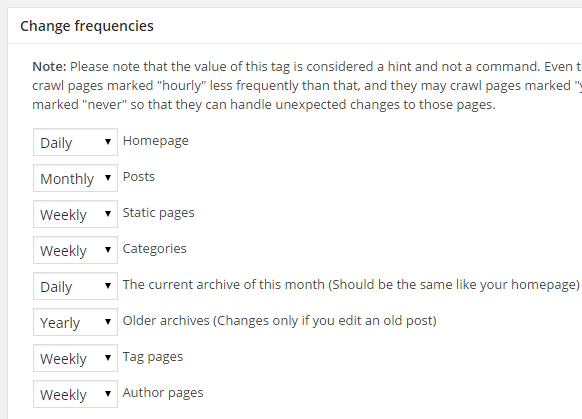 You can suggest search engines how often your content is updated. The default options are:
1) Daily for Homepage
2) Monthly for Posts
3) Weekly for Static Pages
4) Weekly for Categories
5) Daily for the Current Archive of this month
6) Yearly for Older Archives
7) Weekly for Tag Pages
8) Weekly for Author Pages
Priorities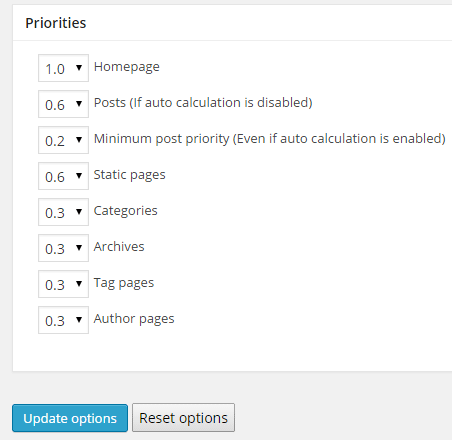 Priority indicates the importance of a particular type of content. The default options are:
1) 1.0 for Homepage
2) 0.6 for Posts (if auto calculation is disabled)
3) 0.6 for Static pages
4) 0.3 for Categories
5) 0.3 for Archives
6) 0.3 for Tag Pages
7) 0.3 for Author Pages
Feel free to play around with the options. There is a Reset button that you can click on to reset all the options to their default values at any time.
Disclosure: This page may contain affiliate links. If you follow one of those affiliate links and purchase something it will provide me with a little bit of a commission. This costs you nothing extra but helps maintain my site, free plugins, and themes. So I thank you for your support.