As of WordPress 4.3, adding a site icon to your WordPress blog is easier than ever. This feature is now built into core WordPress and can be found in the customizer menu.
What is site icon?
Site icon (also known as favicon) is an icon that helps users identify your website visually. This is the icon that you see when you open a webpage in your browser's tab. Site icon is mainly used as a logo for your brand. It is also used when a user bookmarks a page on your website.
In order to add a new site icon, navigate to "Appearance->Customize" from your WordPress admin dashboard.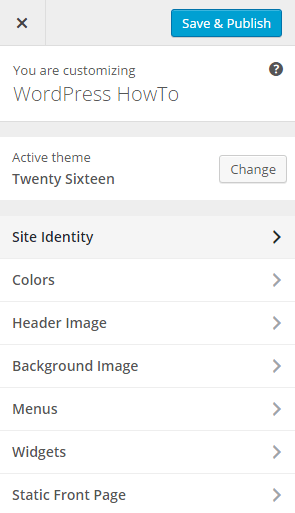 Click on "Site Identity" menu and upload an image for your site icon.
Save the image and open your website in a new tab. You should now see the new site icon that you have just uploaded.
Disclosure: This page may contain affiliate links. If you follow one of those affiliate links and purchase something it will provide me with a little bit of a commission. This costs you nothing extra but helps maintain my site, free plugins, and themes. So I thank you for your support.