WordPress.org is finally revamping their web hosting recommendation page. They were recommending only Bluehost, DreamHost and Laughing Squid for a very long time. But over the years many other companies started offering better hosting packages for WordPress. I believe this would be a good change for new and existing WordPress users.
This is a snippet of the old WordPress hosting page.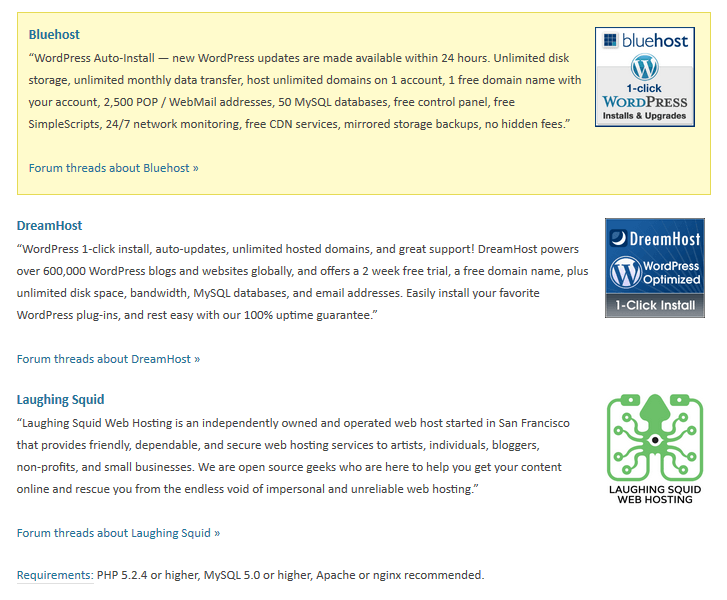 Who Would Get on the Hosting List?
They only have Bluehost listed at the moment. It's too early to tell since the hosting page is still being worked on. But I wouldn't be surprised if they add Inmotion, HostGator and WP Engine to the list.
I have heard good feedback on both Inmotion and WP Engine. HostGator is also very competitive in terms of price and good service. In fact, wphowto is hosted on HostGator. I haven't had any downtime or issues with it even though my website is running on a shared hosting server. And the page load speed is decent with caching disabled.
Disclosure: This page may contain affiliate links. If you follow one of those affiliate links and purchase something it will provide me with a little bit of a commission. This costs you nothing extra but helps maintain my site, free plugins, and themes. So I thank you for your support.