X is a multi-purpose WordPress theme that allows you to create virtually any look and layout for your WordPress site. It comes with stacks which offer the ability to choose from multiple unique designs with just a click.
X Theme Features
Customizer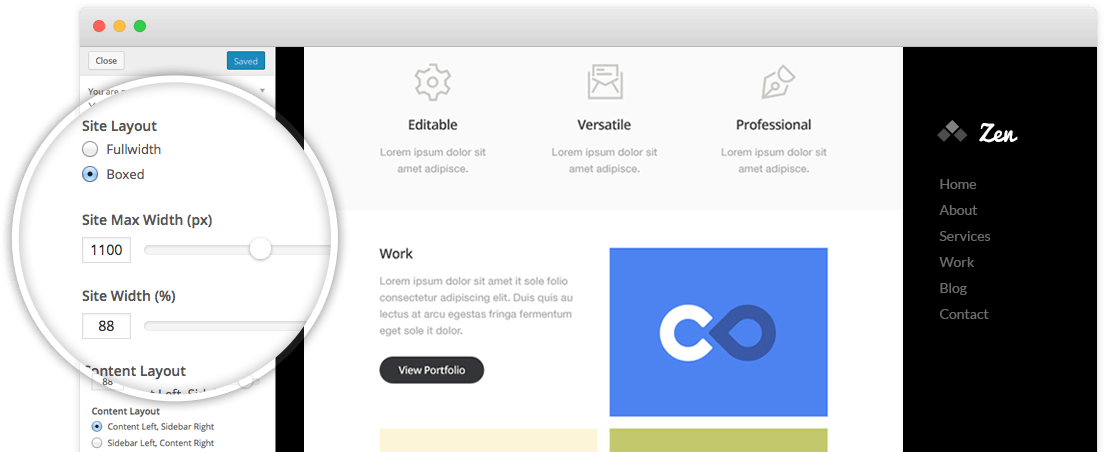 You can customize every aspect of your site such as font, logo, layout using a live customizer. This helps you customize the look of your site before the modifications go live.
Page Builder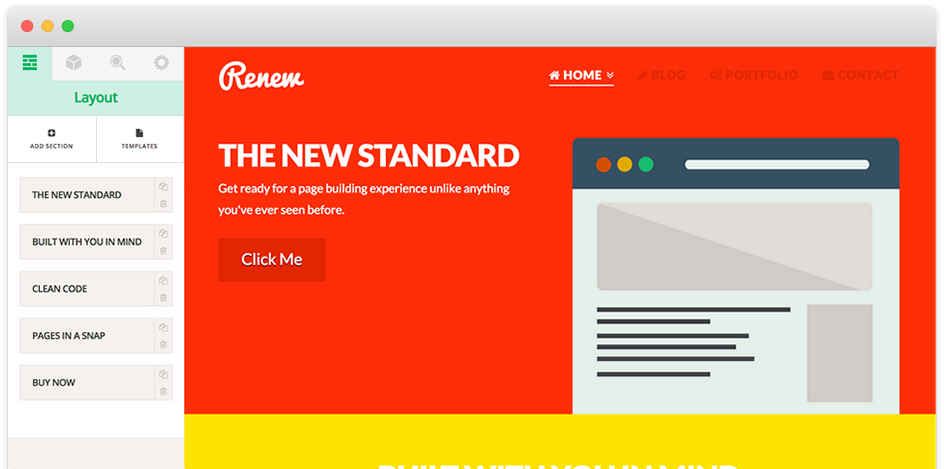 Page Builder lets you create and design pages any way you like with a simple drag and drop interface. You don't need to write shortcodes manually or worry about page formatting. With a simple point and click the page builder interface takes care of it all.
Responsive Design

X theme is fully responsive. It makes sure that your website looks good even if someone views it from a tablet or mobile device.
Shortcodes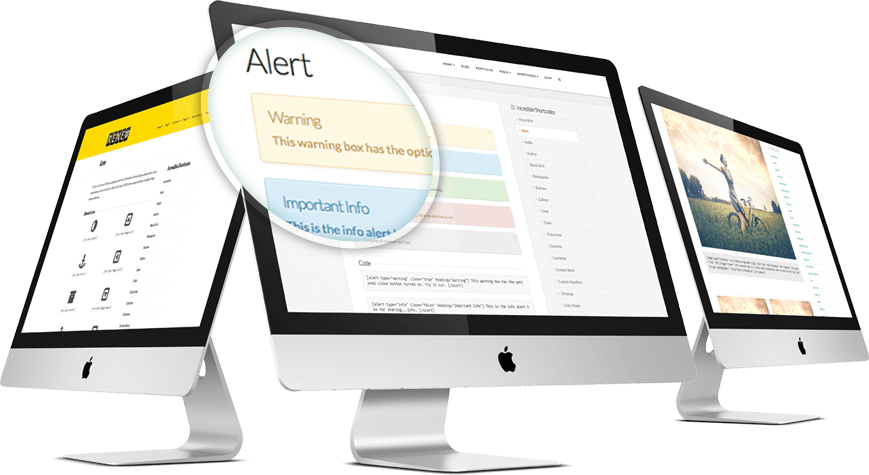 You can create layouts and some amazing things with shortcodes that come with the X theme.
One Page Layout

X theme allows you to apply one page layout on any page on your site. This is very useful when you are building a landing page or sales page and don't want users to be distracted.
Boxed/Fullwidth Layout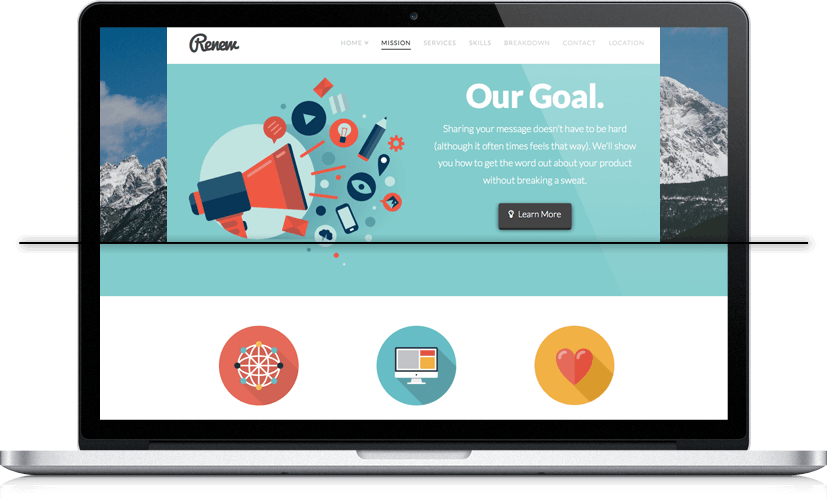 You can choose between a boxed or fullwidth layout in the theme customizer.
100% Fluid

We already know that X theme is responsive. It's actually fluid as well. X theme's fluid design makes your website resize/scale automatically based on the size of the window. There is no pre-defined width so your site not only looks good on popular devices but also on any device.
Custom Background

You can upload an image of your choice or choose color as background. You can tweak the colors or patterns and see the changes live in the customizer preview window.
Unlimited Sidebars
X theme allows you create as many sidebars as you want. You can also create unique sidebars which will display on certain posts and pages.
Portfolios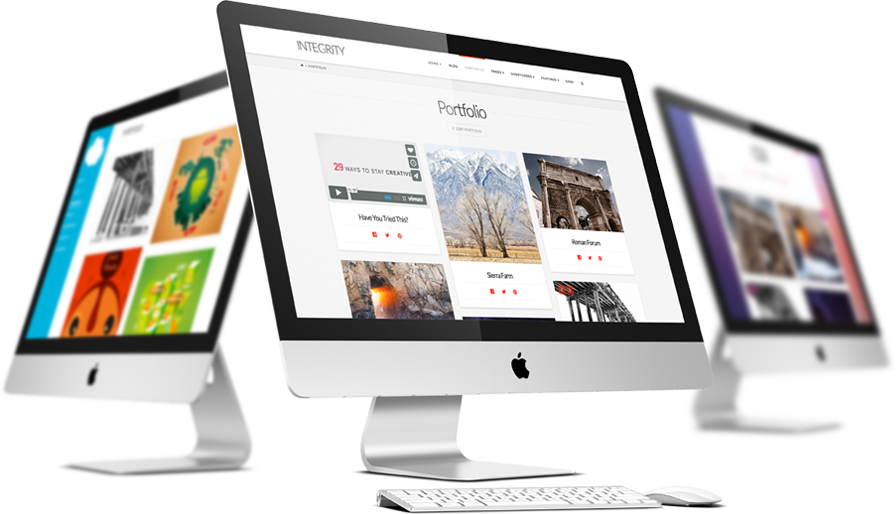 You can create multiple unique portfolios to showcase your creative work.
Revolution Slider

X theme supports revolution slider which allows you to show your featured content in a slider.
Icon Font Sets
X theme includes vector icons so it look crisp and sharp no matter how big you scale it up.
BuddyPress Integration

X theme integrates with BuddyPress to seamlessly manage your user profiles, user groups, social networking functionality across your site etc.
bbPress Integration

X theme integrates with popular forum plugin bbPress to maintain online community on your site.
Social Sharing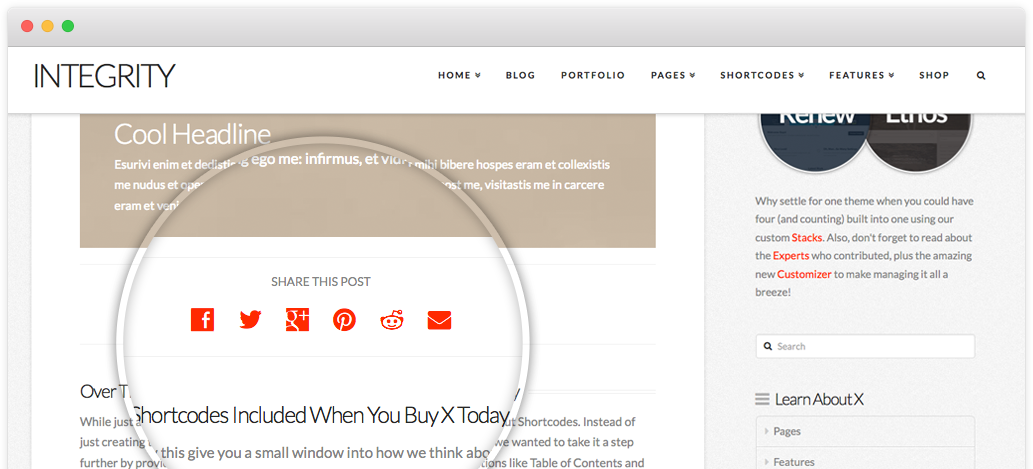 You can engage your visitors and help them share your content with social icons.
Retina Ready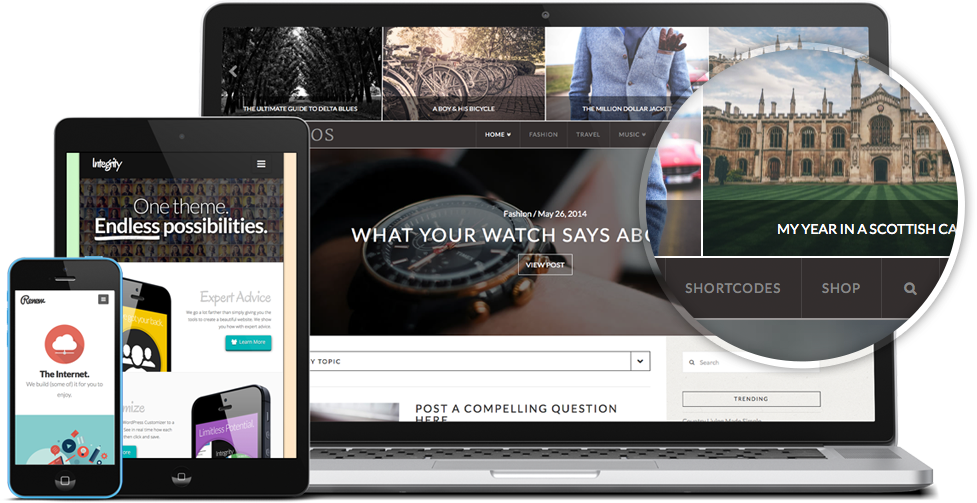 X theme is retina ready. it's optimised for high resolution displays so your website will look crisp and sharp on any device.
Intelligent Thumbnails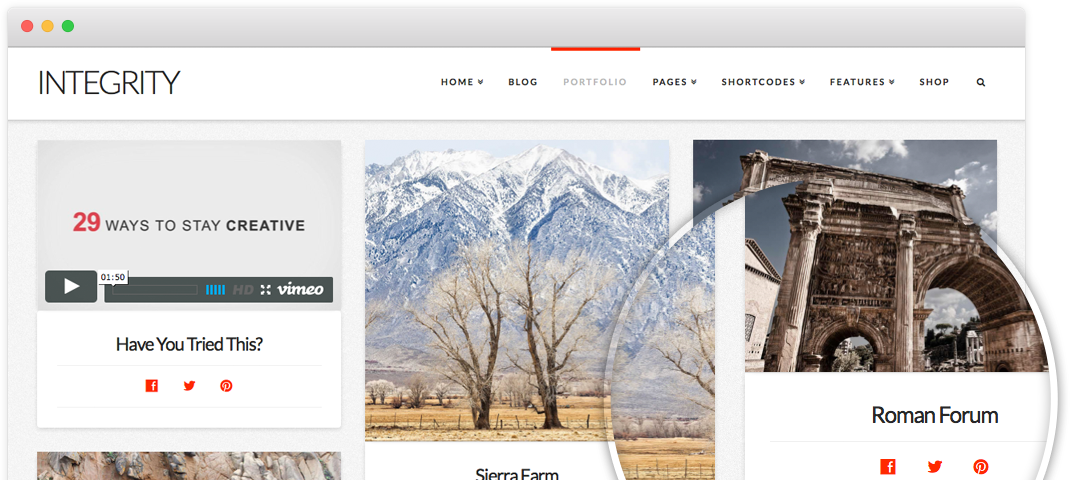 While big images are beautiful and engaging, they can slow down your website as well. X theme resizes the images so it's proportional to the layout and can fit in the content area.
Photoshop Files

All Photoshop or PSD files are included to make it easier for you to customize the theme. All you need to do is open up a file in Photoshop and design however you like.
Clean Code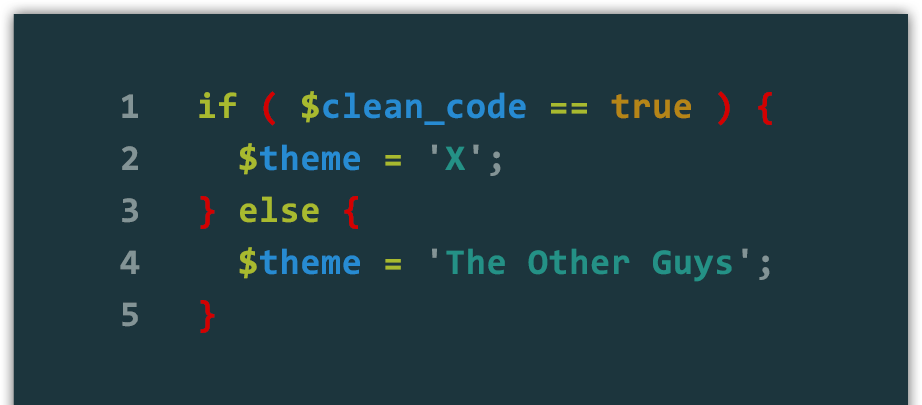 X theme is built with properly written code so you can sleep with ease that your site will not encounter any big issue in the long run.
Built-in Demo Content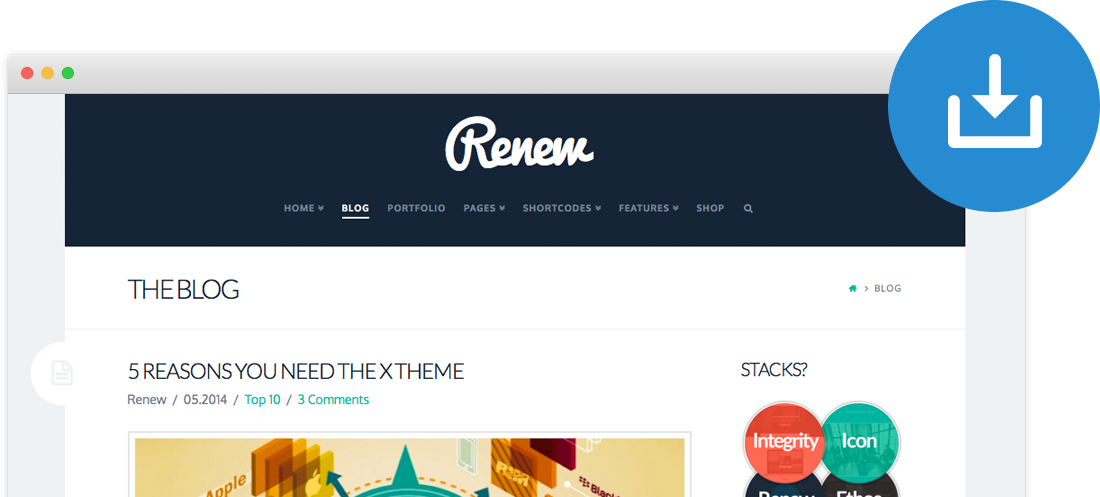 When you are designing a new site or trying to make it look like the demo showcase it's not always easy. It may include lots of customization and waste a big chunk of your time. X theme makes it easier for you by including the demo content with the theme. All you need to is import these files and design as you like in the Customizer.
iLightbox

X theme comes with iLightbox responsive lightbox solution so you can popup content in a fancy overlay.
Custom Post Formats
While blog is a good way to interact with the visitors, sometimes it may not be enough. X theme solves this issue with custom post formats. You can now create photo galleries, rich media like audio and video with custom styling.
Marketing Training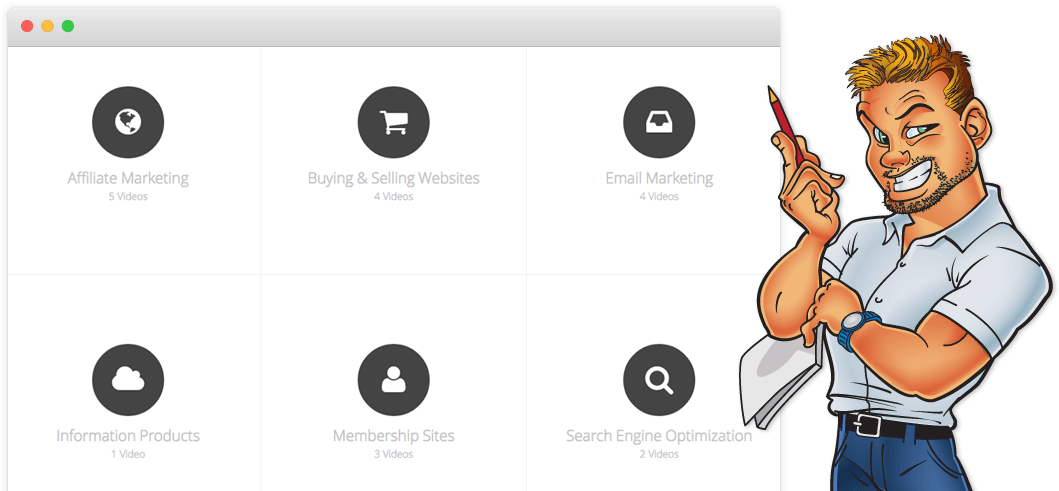 X theme offers hours of videos that teach you various marketing materials such as affiliate marketing, email marketing, buying and selling websites, information products, membership, search engine optimisation (SEO).
For more information visit X theme page >>
Disclosure: This page may contain affiliate links. If you follow one of those affiliate links and purchase something it will provide me with a little bit of a commission. This costs you nothing extra but helps maintain my site, free plugins, and themes. So I thank you for your support.