Custom Donations is an add-on for the Payment Button for PayPal WordPress plugin (also known as WP PayPal or WordPress PayPal) that can be used to add a donation input field to your PayPal Donate buttons.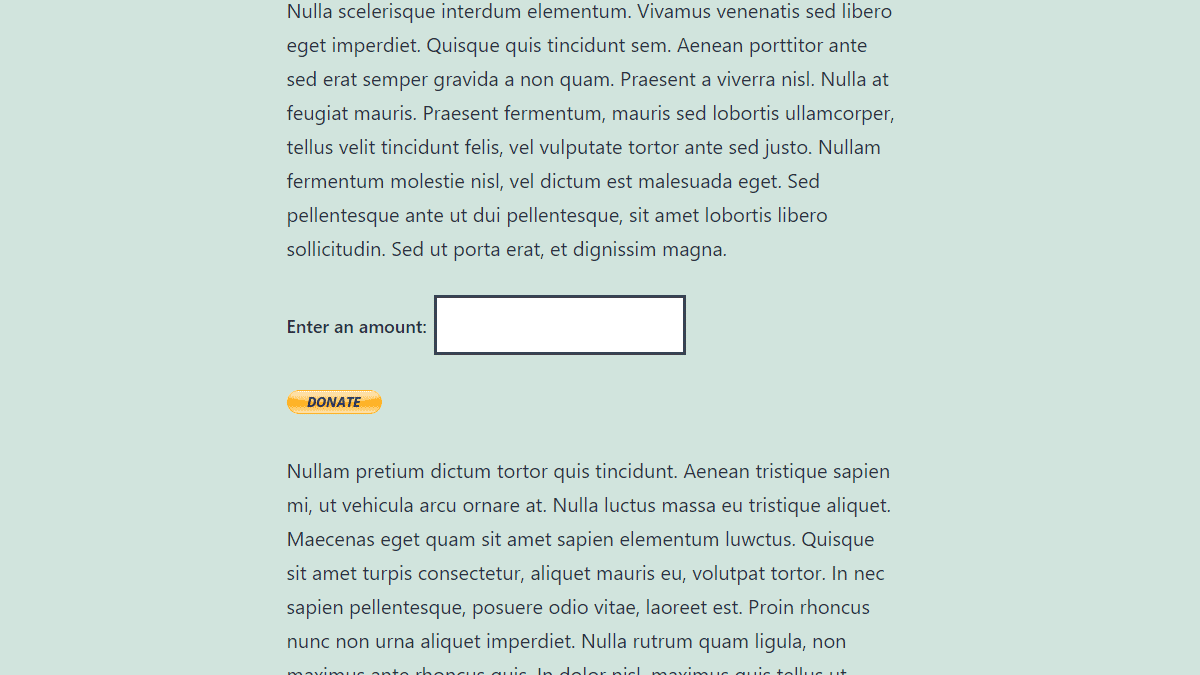 How Custom Donations with WP PayPal Works
In order to add a donation input field you can change your donate button shortcode to the following.
[wp_paypal button="donate" name="My product" custom_donations="1"]
Setting the "custom_donations" parameter to "1" implies that you wish to allow visitors to enter a donation amount for this item.
When the donate button is rendered on the front end, a donation box will appear with it.

The default label "Enter an amount:" can be customized using the "custom_donations_label" parameter in the shortcode.
[wp_paypal button="donate" name="My product" custom_donations="1" custom_donations_label="Amount:"]
Get the Custom Donations Add-on