Reply-To is an add-on for the Gmail SMTP WordPress plugin that can be used to set a reply-to address for all outgoing email messages.
How Reply-To with Gmail SMTP Works
Gmail does not allow changing the from email address for security reasons. By setting a reply-to address you can ensure that the recipient replies to your preferred email address. When this featured is enabled your pre-configured reply-to address will be set in the email header.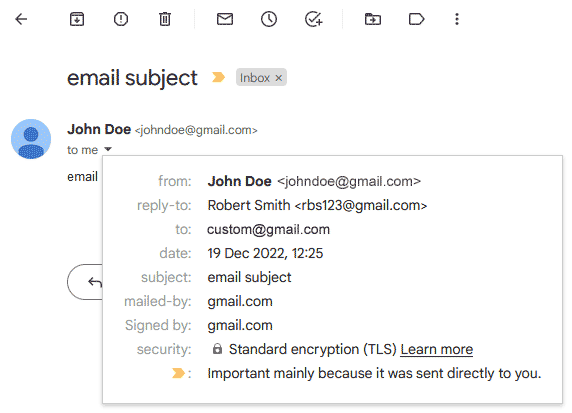 How to Enable Reply-To
Once you have the add-on installed, navigate to its settings (Settings > Gmail SMTP > Advanced) to set a Reply-To Name and Reply-To Email Address.

Click "Save Changes" to update the settings.
Get the Reply-To Add-on