Mailchimp Integration is an add-on for the Payment Button for PayPal WordPress plugin (also known as WP PayPal or WordPress PayPal) that can be used to add the buyer's email to your Mailchimp audience/list after a payment.
How Mailchimp Integration with WP PayPal Works
When a payment is processed in the WP PayPal plugin the add-on will automatically add the buyer's email address to your chosen Mailchimp audience/list. The plugin uses the PayPal Payments Standard API (also known as PayPal Website Payments Standard) for accepting payments in WordPress.
How to Enable Mailchimp Integration
In order to enable Mailchimp integration in the WP PayPal plugin, you need to specify your Mailchimp account api key and audience/list ID in the add-on settings (WP PayPal > Mailchimp Integration).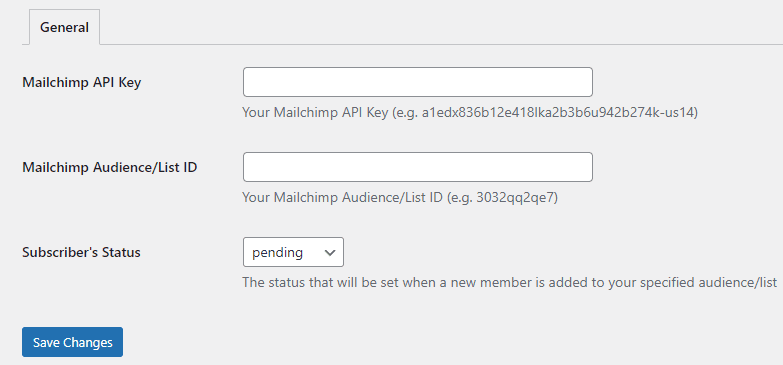 Get the Mailchimp Integration Add-on